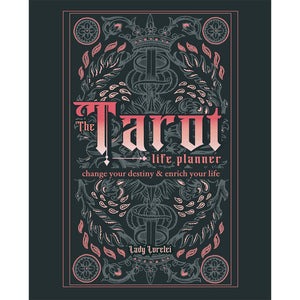 A comprehensive introduction to the power of the Tarot is an invaluable guide to manifesting change in your life.
Whenever you're in need of some guidance - be it for your career, health or relationships - the Tarot can offer clarity in uncertain situations and will reveal how to take the steps needed in order to grow.
Featuring detailed information on how to read the Major Arcana and the Minor Arcana, how to interpret a card's appearance in a spread, the significance of reversed cards and how to cast spells to channel a card's energy, this book will teach you how to harness the power of the Tarot to bring about positive life changes. Simple exercises and Tarot affirmations will help build familiarity with each card, while example readings will help place the cards in context, allowing you to deepen your connection to your deck.
Information
: 176 (Hardback)