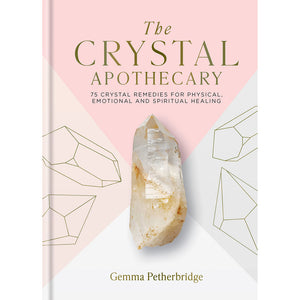 This beautiful reference guide reveals the restorative power of crystals for physical, emotional and spiritual healing. Listing a vast array of ailments, with a crystal remedy prescribed for every eventuality that life throws at us, this is essential reading for crystal lovers.
Each crystal is described in detail, while helpful instructions show how best to harness their therapeutic potential, whether by creating a crystal grid, meditating with your crystal, performing a crystal ritual or preparing a crystal elixir.
An illuminating reminder of the therapeutic power of crystals, The Crystal Apothecary is a book that you will return to again and again for many years to come.
Information
: 192 (Hardback)