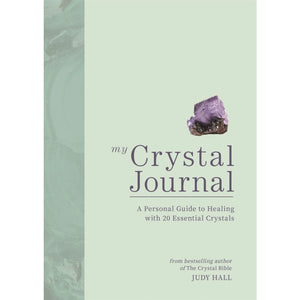 Learn to work with crystals to achieve balance and harmony in everyday life.
Crystals have been used for millennia to help promote healing and wellbeing, but with such a broad range of varieties available, it can be hard to know where to start.
My Crystal Journal is your personal guide to harnessing the power of crystals. Work with the unique qualities and characteristics of 20 essential crystals in order to draw upon their valuable and life-changing energy.
With journaling spaces, prompts and questions throughout, reflect on how you respond to the crystals, helping you to feel their resonance and allowing you to use them to their full potential. Including advice on getting started, choosing your crystals and taking care of them, this journal is your ultimate tool for working with the healing power of crystals.
Information
: 175 (Paperback)